Eastern Europe has always been quite strange for me; perhaps it's the mix of the novel with the deeply familiar that doesn't allow it to be fully perceived as a territory of its own. First, there's the common history of being caught on the wrong side of the iron curtain, that recent communist past and shared experience of oppression, followed by revolt that is still deeply instilled in our minds, even for the younger generations. Then, there's the medieval Slavic past and Germanic fairy tale architecture which helps with the instant recognition. And, last but not least, the greasy, meat-based diet, the food with such level of comfort that, as my friend Pablo put it, will help you forget about your stillborn child in the dead of winter.
Not to mention the mutual gene pool that usually translates in soft, round faces and blondish locks.
However, there's a deep disconnect between the Romanians and our Hungarian, Polish or Czech friends, that has to do both with our Latin heritage and our deeply rooted colonial frustration of generally gazing further West.
Just looking out of the plane before landing, Prague seemed like the polar opposite of the concrete wasteland that is Bucharest – instead of permanent grey, there were sienna shingled rooftops and what seemed like an infinite amount of greenery. The Czech capital is closer to a Wes Anderson fairy tale than a post-socialist nightmare.
Its proximity to both Berlin and Vienna also helped greatly with their development; the art kids look cooler, the norms are culturally aware and even their random art spaces looked rather savvy.
While in Bucharest you can probably grasp the sense of the art intelligentsia within 3 days and half a dozen museum/gallery visits, in Prague you were slapped with a 40-something gallery/museum/independent art space map that felt crushingly overwhelming.
One can argue that it may take more than a handful of visits to fully understand the complexities underlying a foreign scene, but for the trained eye it's quite easy to see where things are standing.
If in Romanian art we are constantly complaining about an obsession with Westernization and synchronizing with certain trends, most Czech art I've seen was crippled by an exacerbated desire to appear as though it was part of the global market. With better production values and a great deal of investment in the Fine Arts graduates from the state and local council, the result was more aesthetically pleasing yet devoid of a certain chutzpah that can only arise with precarity and crisis.
I've long been more of a tourist in the art world than a full-fledged member now, part due to my chronic ennui stemming from having spent an unhealthy amount of time in art institutions. My focus lies in that elusive place where the gallery meets the dancefloor.
We talk about six degrees of separation and how there's always some connection between you and every sixth other person; have you ever noticed how no matter where you go, there's this search for familiar structures and patterns? This is not about having a McDonald's in pretty much every single place on the planet, rather how if you look deep enough, you can find your yoga studio, disco party or donut shop in the middle of the fuckin' desert. With globalization, our societies simply tend to replicate themselves in macro-ecosystems on a global scale. You go to a club and kids will be wearing Nikes and doing Molly, it's as basic as that.
Searching for the intersections between the art scene and the alternative club culture, I was surprised to find that while we may have some upper hand in this domain, those kids are lights years away.
The quest started on a rather rough patch; first, the foreign liaison the exchange program provided was the sweetest person ever, but operating in a completely separate field of interest and alien methodology. Her contacts and suggestions proved to be useful, but the entire research stage required significantly more time than anticipated. I only hung out with beaux arts kids, didn't know art historians don't party.
Perhaps being spoiled with the strong art/club world connection in Romania, I assumed things would be easier. After all, we did have a decade of parties and electronic music festivals in the contemporary art museum and every other DJ/producer I know graduated from the multimedia department at my old art school.
As the French say, c'est pas evident. Even in the country of Lunchmeat, Easterndaze and being hosted by Meetfactory, a gallery/AiR multi functional institution whose music program is affiliated with SHAPE, the emerging electronic music promo platform.
When I met Lumír Nykl a couple of days in, I finally felt like someone was speaking my language.
Lumír was still part of the A.M. 180 collective at the time, the gang behind the Futura and Karlin studio art spaces and the annual alternative anti-establishment festival Creepy Teepee, sort of a more anarchist antifa Rokolectiv.
At the opening of the end of semester show from the Supermedia department, he was wearing all black, sporting a kitsch tee with heavy metal lettering and architectural trainers. The rest of his crew looked exactly like the kids I spotted at 3hd last year, the whole health goth meets 90s rave nostalgia meets post internet angst.
But the most surprising fact was not their Tumblr teleport look, but the sounds they were actually into. While they looked and dressed more or less like our queers, their soundtrack was completely different.
When I think about Romanian nightlife, the picture of the underground besides the ROminimalmempire is that of older DJs such as Bogman, Fouchat, Giuser, Khidja or Cosmir. There are a couple of ladies like Blisi, Tight Cherry and Chlorys pushing the envelope, but the bulk is still living in the paradigm of the constant bpm and lack of tempo changes. Electronic Beats did a feature on the "new techno underground" rising from the ROminimal ashes – a crew of non-binary, queer activists promoting a dark, difficult sound in the land of mall house. The so-called scene was basically just a group of friends affiliated with a certain club, trying to emulate the Lena Willikens/Salon des Amateurs Dusseldorf sound. One cannot deny the efforts of veterans such as Khidja or Ion Dumitrescu, but the entire article felt like a lazy fluff piece for the Corp. crew and Dragoș Rusu's friends playing at Kran.
In the era of positive action and the rise of the female DJ crew like SIREN, Discwoman or Apeiron crew, forming a local all-female unit seems like a no-brainer. Unfortunately, Corp. doesn't define itself as a crew, rather a "platform" for supporting female artists both on the dancefloor and in the studio, facilitating music production. Brainchild of Queer Night co-founder and longtime Muva Cosima von Bulowe and rising star Chlorys, it seems like an overly ambitious and muddy goal, especially when behind your inclusive ethos you're basically just supporting and promoting like-minded DJs with a shared sound and aesthetics. Excuse me ladies, but this just sounds like a straight up techno crew.
However, Corp. is the only Romanian faction getting any international attention, with members getting the much desired industry validation such as NTS slots, Berlin gigs and being co-opted by booking agencies. Despite their cyberpunk, '90s revival visual identity and post internet attitude, those 20-somethings are still playing the sluggish minimal-infused Dusseldorf artsy sound. Except for Adm1na, who is exploring more house patterns in her productions, their vibe is Berlin kids beating up a decade old trend. Of course, all the ladies have either graduated from the Academy of Fine Arts or Design, having mildly succesful careers as visual artists (Chlorys aka Mihaela Vasiliu) or illustrators (Andronis, Ada Mușat).
Fast forward to Prague, we see a less politically concious but more music forward collective centered around A.M. 180, NEONE Club and Lumír. Last year at Unsound the biggest hits were the Wedsneday party in the Hotel Forum kitchen curated by SHAPE affiliated Lukasz Warna-Wielavski, featuring members of Mexican crew Naafi and Berlin DJs such as Mobile Girl. These millennials are playing a fresh, deconstructed sound mixing '90s rave elements with Tumblr aesthetics, Eurodance, grime and trap music. It's a fast-paced, sample based collage where familiar samples get warped, distorted and chopped up into unrecognizable new assemblages, that still sound vaguely familiar. It's a rough, cocky yet humorous blend, a distant cousin of Chicago footwork that may not seem functional during home listening but works as a cross-generational catalyst on the dancefloor. Naturally, the other great success was the footwork room with next-gen Teklife member DJ Earl and Japanese representatives such as DJ Fulltono.
It was the same vibe previously experienced at 3hd in Berlin, whose dancefloor choices were again Foodman and fresh Teklife hybrids as DJ Paypal or Uniiqu3.
Dubbed "post genre", "post club music" or simply "post-everything", this is the most factual expression of postmodernism in contemporary dance music. Influenced by micro-trends like seapunk, witch house and PC music, the principles behind post genre are perfectly aligned with the exactly what makes contemporary art exciting at the moment such as recontextualization, collaging and a healthy dose of politically engaged sarcasm. We're talking about DJs stepping away from the digger collector mentality that gave rise to the Discogs vintage disco 400 dollar record hunter into a more creative and utterly democratic territory. After all, these kids are sampling Madonna circa 2004 and remixing Beyonce.
While Romanian galleries have jumped on the opportunity of co-opting the post internet trend (think Suprainfinit or ODD) for a few years already, the dancefloor is yet to catch up. Venus X started the ghe2gh0t4k parties in NYC over 6 years ago. So far, we've had maybe 3-4 artists scattered across a handful of Rokolectiv events….
Meanwhile, in Prague, every other young person you meet is into THIS kind of music, wearing dark burgundy lips, fake gansta nails and a baggy tee with metal lettering coordinated with their blue locks and Nike Paranormans. "Oh you went to 3hd?? Me so jeally!!" was one of my first email exchange with Lumír. "You know we're gonna have coucou chloe play at Creepy Teepee, can't wait!".
Jakub Hošek, a painter by trade, was one of the people who started the A.M. 180 collective in 2003 and his own imprint AMDISCS, expanding the gallery's aesthetic into the music world, which in turn gave birth to Creepy Teepee. The festival is funded by various grants, with zero sponsorships and an emphasis on politically engaged artists, the music programming being strengthened by talks from activists and philosophers.
I got to experience the fresh Prague sound first hand during my first weekend at this party at NEONE club, a place I've read about in an Electronic Beats feature and in my friend's review of Lunchmeat. It was Markéta VuTru, running the party series Medicine, a mix of newer sounds and resident NEONE DJs, having invited people such as Lotic or Gaika in the past. NEONE is a hole in the wall 200 people venue, located in the sketchier side of the Halesovice district. You have to cross a high way and go around this retro abandoned looking mall building in order to find the club and even with a GPS ou might still have to ask the communist relic looking night guard in his tiny booth to point you towards the good entrance.
The event featured two people from Blazing Bullets, Lumír and curator Tina Poliačková's DJ crew. Lumír, DJing as dzurillah, is an art history drop out and Art Talk editor and his girlfriend Tina is an UMPRUM graduate, currently working as a curator and DJing as dirrtina. However, that night it was Adina Sobotková aka NEW MAGIC MEDIA representing the BB crew and David Streletcek aka Evaunit1 from the BCCA/death reaper seal corp supporting coucou chloe.
Funny enough, the shy debut of coucou chloe at 3hd last year promoted by creamcake berlin translated into a move to London, an NTS and Nuxxe adoption and Unsound 2017 booking for the young French woman. And guess what – she studied fine arts at Vila Arson in Nice.
My trip ended with the massive Academy of Fine Arts (not to be confounded with the sleeker UMPRUM, the arts, design and architecture school) graduate show, a glorious display of public funding, local council support and clever marketing. With an expansive catalogue and merch, dubbed New Wave, the show took up an entire wing at the National Gallery.
It was perhaps THE event of the year, the place where curators are hunting for new talent. But, apart from some clever scenography choices like placing the restoration department's 17th century saint statues among contemporary works, which made both me, Anca Benera and Arnold Esteban take them for cool postmodern works criticizing their catholic heritage, the bulk of the art was rather puerile.
The real interesting event was happening on the sprawling terrace outside, where dirrtina was spinning sick rap rhymes alongside the rest of the BB crew to a crowd of confused, jaded and amused art collectors in their Miu Miu, relieved professors and beaming graduates' parents carrying flowers and baby brothers and sisters.
It felt completely disruptive, totally out of place and perfectly punk rock to hear sassy black ladies chanting about their pussies among baby strollers and buttoned up industry people. It was Tina who suggested the event to the curator and it was the perfect little anarchist gesture dressed up as a party. Theirs was not the sage DJ in the corner providing lounge music for Miami gallery openings, but rather a subversive revolt camouflaged as an integrated favor.
And, as Arnold put it, art tends to go down easier with pumping bass music. At the end of the day, Prague might have a more tight knit connection between the gallery and the dancefloor than meets the eye.
Unfortunately, as I was writing this I was saddened to learn that Lumír and Tina are no longer affiliated with the A.M. 180 crew. He didn't give me any details, but it's just one of those details that further proves the constant tension between the contemporary art and the club world.
In the end, we just witnessed Anne Imhof win the Golden Lion at Venice with a performance that was practically neo-Berghain health goth. Club culture is a rich cultural and political petri dish that the art world is just starting to openly engage with now.
Ultimately, Prague contemporary art may not be all that exciting, but the infusion of fresh blood and downright badassery from those crusty club kids might just be what they should be looking for.
Andra explored the Prague art/club scene thanks to the support of AFCN.
POSTED BY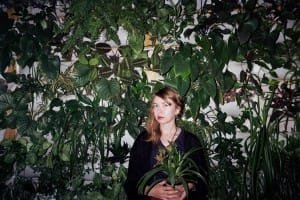 Andra Nikolayi is a Romanian sound artist and researcher. She earned a Masters in art history at Paris 8 with Roberto Barbanti, focusing on sound art, followed by a DNASAP/MFA, working with installat...
acwrites.tumblr.com