As one of Europe's Capitals of Culture in 2023, Timișoara embarks on a journey that transcends mere celebration; it is a recognition of the city's cultural resilience, artistic prowess, a compelling narrative that spans centuries and a chance to showcase not only its historical narratives but also its contemporary vibrancy. So, perhaps it is no coincidence that this year also marks the 18th anniversary, a veritable coming of age for a local underground art festival that has managed to not only survive within an ever-shifting cultural climate, but also thrive and leave its mark in recent art history – SIMULTAN Festival. 
One of Romania's long-lived and renowned trans-disciplinary endeavors, SIMULTAN remained true to its underground roots and hybrid format. Centered around video art, contemporary installations and experimental sound and music, the festival successfully manages to mingle art and tech in a manner comparable to Berlin's CTM or Ars Electronica in Linz. Alongside its artistic acts, workshops, conferences and many other community-oriented initiatives has made SIMULTAN a household name not just in Timișoara, but also nationally and internationally. It serves as a platform for artists to explore the convergence of technology, multimedia, and various forms of artistic expression. For 18 years now, SIMULTAN has consistently showcased a diverse range of contemporary artworks and has played a pivotal role in expanding the boundaries of artistic expression in the region by fostering a creative community that encourages experimentation and cross-disciplinary collaboration.
History and coagulation
The brainchild of Levente Kozma, the festival saw its inception with the help of fellow artists Antal Huba, Alin Rotariu, Sorin Vreme, Szilárd Szőke back in 2005, when video art and experimental music were slowly becoming palatable to the broader local art scene. Around this time, art universities in the country were introducing their BA and MFA programs in photography, video art and new media. Timișoara, in particular, has historically been more attuned to Western sensibilities due to its proximity to Belgrade, Budapest and, most of all, Vienna. Art and tech have a long history here, during the highly restrictive period of the 1980s, Timișoara's artists faced challenges in accessing and disseminating their work due to censorship and political constraints. However, this adversity led to the emergence of underground and alternative art spaces where video art found a refuge. 
Video art in Timișoara emerged as part of a broader wave of experimental and avant-garde artistic movements during the 1970s and 1980s. One of the earliest and most influential collectives in Timișoara associated with video art was the Sigma Group, founded in the 1970s. This group consisted of artists such as Ștefan Bertalan and Constantin Flondor, who were pioneers in exploring the intersections of art, technology, and mathematics, utilizing video as a medium for their artistic experiments, innovative video art installations and performances. Another notable collective in the region during the '70s was kinema ikon, in the neighbouring city of Arad. kinema ikon was and still is known for its groundbreaking tech art works and growing a community of artists to carry on its legacy. 
Today, SIMULTAN has consolidated a legacy of its own, with many members on their team – Florin Fâra, Raluca Rotariu, Alina Doroș, Luiza Alecsandru, Andreea Săsăran, Cristina Băldău & Diana Croitoru –, a group of trusty collaborators – Ioana Vreme Moser, Ștefan Tiron, Éva Kozma, Adrian Teodor, Alex Boca, Sergiu Sas, Botond Vajna, Vlad Cadar –, and multiple satellite collective projects – Schizophonia (an irregular event series dating back since 2010), or the more recent Progress–Paradigm Shifts and Sonic Narratives. And throughout it all, SIMULTAN still managed to retain its underground, non-academic edge, in the constant effort of bringing the latest in art, tech, music and education to the public. This dual approach, on the one hand highlighting experimental art and creating a context for a very specific niche, on the other hand setting up a coherent framework for disseminating this type of art to a broader audience has served the endeavor well over the years. The original formula of SIMULTAN has also remained intact: it all began with an international open call for video artists in an effort to constantly showcase the versatility of this ever-evolving medium. From cinematic experiences to video-documented performances or digital manipulations and experiments, SIMULTAN's extensive video art archive holds an impressive collection amassing almost a thousand works. 
This archive is a veritable gold-mine for video art enthusiasts and curators alike. It is one of the few video art collections available online which also offers users instruments for personal content selection, such as the unique possibility of adding curatorial texts to each collection. Just last year, SIMULTAN initiated a curatorial program coordinated by Maria Orosan Telea to further professionalize the archive and put forward a relevant overview of what video art means and its evolution.
It started with its first edition in 2005, titled Experiments in video and sound, with the first ever open call to artists: total freedom regarding the theme or genre of the video, each no longer than 100 seconds. It was both an effort to offer a platform for young artists to come into contact with each other and the most innovative and revolutionary trends in video and sound, as well as an experiment: to see just to what extent such a project can be challenging for artists and the public alike. Spanning just 2 days, SIMULTAN's debut saw over 200 spectators for the 100seconds showcase which included 58 experimental works by 39 artists from 18 countries in its first evening, while the second was dedicated to several novel and improvisational music performances. This first edition was hosted by The "Csiky Gergely" Hungarian State Theatre and the h.arta artists run space, which marked the first of many collaborations with these two locations. 
The experiment proved successful, prompting the 2006 edition to take place here as well, but also expanding to Club30 to accommodate the musical shows, which featured local acts such as Makunouchi Bento, Dyslex, and Selfmademusic alongside Johannes Krause, Mark Schreiber and other international musicians. The 100second video art open call gathered over 40 works for the public's viewing pleasure. Moreover, the festival itself grew in both duration and complexity, with SIMULTAN's team recognizing the need to analyze and openly discuss their transdisciplinary approach. As such, the festival's first of many public presentations was conducted by British critic and broadcaster Tobi Maier on understanding sound art. 
The founders recount the logistical work behind these early editions, a time before online transfers, when all the video submissions were mailed on CDs and DVDs, in a variety of formats that often needed to be readjusted for the best viewing experience.  
A pedagogical approach to new media
Beginning with its 3rd edition, SIMULTAN proposes a new theme every year for artists and the public to engage with. Thus, SIMULTAN 2007 explores the idea of 'Interference', both on an audiovisual and socio-cultural level, the way in which technology and society provoke and generate new forms of artistic expression through new media. With the theme 'Temporary Tactics', SIMULTAN 2008 aimed to mark speculative situations related to time and space. This special edition also introduced the festival's first art exhibitions, including the interactive sound installation, inspired by the works of Rene Magritte, amusia by the Yvat collective from Bucharest, in co-production with City Sonics from Belgium, along with a live performance and a video art exhibition – independent of the video projections from the open call. The experimental concerts were complemented by conferences about other similar transdisciplinary projects from abroad: the Headphone Festival and Transcultures projects. 
In just 4 short years, the SIMULTAN collective already evolved its practices to meet the public half-way and offer a form of pedagogic participatory component to better understand the art showcased therein. Moreover, when it comes to such endeavors that aim to bridge art and education, cultivating the public also fosters community building and making art accessible to everyone, in the broadest sense. This also includes, as we've seen, an openness to reveal the inner workings of art and music production via lectures and conferences usually reserved for the academic world.
In Claire Bishop's words "The first thing that seems important to note in this efflorescence of artistic interest in education is its indication of a changing relationship between art and the academy. If in the past, academia was perceived as a dry and elitist institution (an association that persists in the use of 'academic' as a derogatory adjective), today education is figured as art's potential ally in an age of ever-decreasing public space, rampant privatization and instrumentalized bureaucracy."[1]
And this rings true for SIMULTAN, especially in relation to the various spaces the festival has occupied over the years: The "Csiky Gergely" Hungarian State Theatre, h.arta artist-run space, Club30, JazzClub Pod16, Setup Venue, many of which were temporary hosts. This truly speaks to the festival's resilience and continuity. With the support of Timișoara's local council, this small community of artists and curators managed to establish itself as a pillar of contemporary culture and knowledge-making both locally and abroad, through its constant outreach to international artists, speakers, and producers. SIMULTAN's ties to The Intermedia Institute of the University of Arts in Budapest or The City Sonics Sound Art festival in Mons, Belgium consolidated its position as a noteworthy contemporary art endeavor.
Contexts, hybridity and adapting 
The 2009 edition took place under the title 'Transposition' and expanded to new and different spaces in Timișoara, such as the Cetate Synagogue and the Faculty of Arts and Design. The Synagogue itself is impressive through its rich history, dating back since the mid 1800s and ceded by the Jewish community to the Philharmonic Society, and its eclectic architectural style. This eclecticism served as SIMULTAN's backdrop for the following 7 years and also became a kind of staple for the festival: activating old cultural spaces that have been closed off to Timișoara's public for decades, highlighting their historical heritage. "Over the years, we have tried to restore to the cultural circuit spaces that have not been open to the public in Timișoara for decades, but which are spectacular due to their historical significance or architectural value, spaces that can be an alternative to complement the cultural infrastructure, especially in the context of Timișoara European Capital of Culture in 2023", explains Alin Rotariu in a 2021 interview. 
The following year, SIMULTAN incorporated performance art and contemporary dance in its repertoire of live acts, with the likes of Florin Flueraș, Valentina Desideri and other key CNDB members, continuing this route in the following years as well. International experimental performers such as Thomas Tilly, Otolab, Jacob Kierkegaard, along with renowned local acts like Somnoroase Păsărele, Sillyconductor and Ada Kaleh graced the SIMULTAN stage of the Synagogue throughout the early 2010s. One of the most notable performances to ever take place here was by The Erasers, an Athens-Berlin based performance company which blends stage performance, real time cinematics, text, video, sound, and internet to tell stories about human experience in the 21st century.
The leitmotif of the festival and the red string that is common for all these artists is hybridity itself; SIMULTAN has always sought to promote artists that transcend any one genre. From visual artists who are in a constant search for new territory that can be creatively explored to classically trained musicians who transpose their sound to installation form, their art challenges conventional norms and disrupts the limitations imposed by rigid artistic categories. In this sense, the festival's long-time collaborators and guests have always been challenged to take their practices to the next level. Notable examples include Ioana Vreme Moser, with her numerous installations, sound performances and lectures, and renowned composer and conductor Iancu Dumitrescu – present at SIMULTAN solo, together with the PFA orchestra and in charge of an impromptu improv music group. By breaking free from traditional constraints, transdisciplinary and experimental art cultivates cross-pollination of ideas, encouraging collaboration between artists from different fields, such as science, technology, and social sciences. This not only enriches the artistic discourse but also offers fresh perspectives on complex societal issues. 
'Interference', 'Temporary Tactics', 'The beginning of the end', 'Possible Futures' and other thought-provoking concepts have been proposed and heavily discussed at SIMULTAN's conferences and subsequent workshops, such as those hosted by Martin Kuetz and Marta Zapparoli, on constructing sound mechanisms, or the Kids Cobra held by Staalplaat Soundsystem, which included 16 participants who engaged in a collective performance. How does the prevalence of the internet affect our collective perceptiveness, how is humanity as a whole affected by the hyper advancement of technology, what does the future of art and tech look like? The festival's objective has always been to cultivate fresh perspectives on our technologically driven era by intertwining various genres and adopting diverse curatorial methodologies. This pedagogical approach also plays an instrumental key in SIMULTAN's cultural relevance and longevity. Far from being didactic or undermining its aesthetic, SIMULTAN calls for a more complex and nuanced understanding of such practices and maintains a level of ambiguity and openness, allowing for a genuine exchange between artists and audiences. This culminated in 2017 with the Frame[Work] networking event at the Theresia Bastion, with Martin Bricelj Baraga from MoTA – Museum of Transitory Art, Solo Music Gallery's Simon de Koning, Olof van Winden from TodaysArt, Tere Badia, director of Hangar.org and many other European practitioners in sound, visual arts, performance, and digital culture. This gathering sought to enhance networking among artists and organizations in European digital culture, prompting discussions on media arts advancements, with a focus on long-term collaborations and project development. 
However, it was not always smooth sailing for the festival. The 13th edition (2018) had to be canceled due to lack of funding, but the moment was marked by a protest action following the unfair disqualification of the SIMULTAN Association from the open call for projects by the Timișoara City Hall, a fact that was later proven and acknowledged by the City Hall itself. The protest action, titled Ceci n'est pas un festival, took place at the Pygmalion Gallery, where the festival's media art exhibition was originally scheduled. Instead, the space was left empty and the windows were covered in blue foil to create a blue screen effect, resembling a system error in computing. This served as the backdrop for an open discussion with local cultural actors regarding the general funding situation for projects, which also included the novel concept of perpetually recording the sounds in the gallery space. Visitors are thus incited to speak their minds and contribute to the SIMULTAN think tank in order to collectively ignite meaningful change at an institutional level. 
Around this time, The Secondary Sonic Space started to take shape, SIMULTAN's initiative of introducing the practice of field-recordings in their repertoire. Inspired by the workshops of sound artists and curators Raymond Delepierre and Philippe Franck, the aim was to broaden the context for artistic production in Timișoara using the city as a platform for artistic re/discovery. This would become the basis for the Sonic Narratives project of later years. 
Expansion, evolution, connection
The festival makes an impressive comeback the following year in a brand-new space and continues its mission of activating or otherwise highlighting the unexplored heritage spaces of Timișoara. The "Corneliu Mikloși" Public Transport Museum has an impressive history, but also an ample space that hosted the Art Encounters Biennial in the past and subsequently became integrated in Timișoara's ambitious MultipleXity center – with the aim of facilitating and encouraging projects that border art and tech. 2020 came with its challenges for the entire cultural sector, yet this did not deter SIMULTAN from opening the doors to yet another important building – The Garrison Command, with the help of the Ministry of Culture and the Timiș County Culture Directorate. This year's edition gathered no less than 14 Live sound performance projects, a multimedia exhibition cumulating 50 video works, 2 conferences, 4 multimedia installations and 2 related events. One of these was Progress–Paradigm Shifts, with the support of the Timișoara – European Capital of Culture Association, an open call for visual artists to reflect on the history and industrial heritage of Timișoara, on how the memory of some places and communities has transformed or even disappeared. The selected artists, among which are Alex Halka, Ioana Georgeta Țurcan, Lucian Matei and Anghel Mailat, exhibited their works within the former workshops of the Timișoara Public Transport Company (also part of the MultipleXity). 
Dubbed 'Unseen', SIMULTAN 2020 exhibited its first ever commissioned and in-house produced work, Virus Diary – Sound Drawings, a collaboration between artists Dan Perjovschi and Ioana Vreme Moser – a process of sonifying Perjovschi's signature drawings through voice recordings of well-known figures in the art world, who proposed an intimate interpretation and narration.  
The festival also hosted the CoLaboratory residency program which brought together artists from Romania and Germany to muse on the changes that the artistic process had recently gone through, and speculate how their art will have evolved by the end of the pandemic. Over the course of a month, artists were paired and challenged to produce a digital artwork that combines image and word. Among these were Adrian Ganea, Jasmina Al-Qaisi, Claire Fristot and Ovidiu Hrin. This program was a success and resumed the following year – this time with the aim of combining animation and sound – as a satellite project to its 16th edition, titled 'Unstable State of Things'. 
Scheduled over 9 entire days, this was one SIMULTAN's longest and most ambitious editions, featuring a series of exhibitions, installations, video art projections, live audiovisual performances, but also presentations and workshops. This year marked the festival's official takeover of the former S.T.P.T. workshops and its official involvement in transforming the spaces in the future MultipleXity center, which involved the tremendous but much needed labor of cleaning and preparing the spaces to host cultural events in the safest conditions. International artists Alberto Novello a.k.a Jestern, Régis Cotentin, Thomas Ankersmit and many others exhibited their interdisciplinary art works, there were documentary essays and live sound performances. Over 50 artists from around the globe were selected via the video art open call, complementing the international video selections hosted by Transcultures and European Pepinieres of Creation. SIMULTAN Festival 2021 also included a series of artist talks, part of the program Where ART thou?, conceived as an annual event around the arts, humanities and technologies where technology is seen both as a method, a tool of creation and communication, artistic production and inspiration. And last but not least, this ample edition hosted the SuperCollider and the Sgomot workshops, by András Simongáti and Sillyconductor respectively, which gathered both children and adults who were curious to experiment with programming language or various interactive devices in producing sound art. 
The 2022 edition was no less spectacular and also lasted 9 days, occupying both The "Corneliu Mikloși" Public Transport Museum and The Garrison Command. Dubbed 'The Changing and the Indeterminate', this year SIMULTAN proposed channeling and generating new perspectives in the context of the global pandemic and the war in Ukraine and relevant discussions on the transformative powers of art within this seemingly never-ending state of transition. As ever, the audio-visual segment included symphonic tunes blended with electronic sounds, field recordings, improvisation and interactive installations, such as those by Cătălin Crețu, Anne Wellmer, crys cole and many others, while the main exhibition hosted the annual video art selection, as well as 3 connected projects: The Somatist, the Entropist and the Skeptic, by Qolony – a series of interactive art & tech installations –, Post Muzica by Micleuşanu M. – a series on experimental and contemporary musicians –, and another art show presenting works produced as part of the Where ART thou? workshop. The festival also included a series of performative presentations and lectures: Anne Wellmer presented the Sonic Portraits project, which invited participants to explore and play with the acoustics of any space, with its resonances and distances from the listeners; Arne Hendricks thoroughly explored the boundaries of specific cultural values that define our relationship with the planet; and Yun Lee presented On Illegibility, a performative lecture on the identity politics within the development and use of biometric technology such as facial recognition and fingerprint scanners.
Naturally, SIMULTAN's rich and eclectic legacy, as well as its resilience and constant evolution has brought considerable international visibility to the collective: In London, New York, Ljubljana and Lviv, to name just a few sites. Throughout all these years and despite its immense growth, the festival never lost sight of its original credo: bridging the realms of art and tech in an effort to both empower artists and keep the public up-to-date with the latest trends in contemporary culture, with considerable care for Timișoara's historical infrastructure and artistic community. Though SIMULTAN's success and growth over the years could have turned it into a more closed-off, elitist affair, the festival never ceased to engage with young, debuting media artists in need of visibility. The collective's ongoing efforts to platform newcomers and established creators alike has significantly contributed to breaking down hierarchies within the local art world, especially in the realm of transdisciplinarity. 
Moreover, since its inception in 2005, tech possibilities and access have advanced to dizzying heights, while trends in contemporary art have evolved and 'rhizomatized' along with them. Yet, SIMULTAN has always been on top of the amorphous matter that is the node of art, music and technology, and managed to evolve alongside it, offering a context to critically engage with the changes around us. More than a catalyst for innovative art and discussions, SIMULTAN is also a mediator between new media and the local scene. As Friedrich Kittler wrote in 1999, "media determine our situation", a statement that has been true as far back as the invention of the gramophone. Throughout history, we have become constituted by our ever-evolving technologies, which have not only altered the way in which we see and interact with the world, but also the way in which we see and interact with ourselves and each other. 
Last but not least, in this turbo-technological climate dominated by user-friendly AI, algorithms and powerful gadgets and devices at our fingertips, it is important to distinguish and delimitate true contemporary art from flashy tech installations. With the rise of "immersive museums", these types of art exhibitions draw in audiences by using projections and soundscapes, and even virtual or augmented reality to add new dimensions to familiar artworks. Despite their popularity, these experiences prompt superficial engagement with the art and bring no critical discourse to the table. As Johanna Drucker postulates in the anthology Critical Terms for Media Studies: "Works of art can no longer be identified by their media, and the image of the artist has become a founding myth of celebrity and commodity culture. The definition of art in an era of mass media depends on our ability to distinguish works of art from other objects or images in the spheres of media and mass visual production. Art serves no single purpose, cannot be circumscribed by agendas or beliefs. But it provides a continuing space for renewing human imagination and giving expression, in any form, ephemeral or material, to that imaginative capability. Finally, the practice of art becomes independent of objects or things, even of ideas or practices." [2]
More than just a festival, SIMULTAN continues to grow and make sense of the constantly evolving possibilities in tech and the ever-shifting tides of contemporary art trends and niches, platforming and disseminating them in a very comprehensible manner. SIMULTAN's efforts in remaining relevant and connected to the local and global cultural zeitgeist has consolidated its spot as one of Timișoara's most dynamic and future-oriented artistic undertakings.
[1] Bishop, Claire. "Pedagogic Projects: 'How do you bring a classroom to life as if it were a work of art?'", Artificial Hells: Participatory Art and the Politics of Spectatorship. London: Verso, 2012.
[2] Drucker, Johanna, "ART", Critical Terms for Media Studies, edited by W. J. T. Mitchell and Mark B. N. Hansen, University of Chicago Press, 2010
* This journalistic material was produced with the support of an Energie! Creative Grant awarded by the Municipality of Timișoara, through the Center for Projects, within the Power Station component of the National Cultural Programme "Timișoara – European Capital of Culture in the year 2023". 
The material does not necessarily represent the position of the Center for Projects and the latter is not responsible for its content or how it may be used.
POSTED BY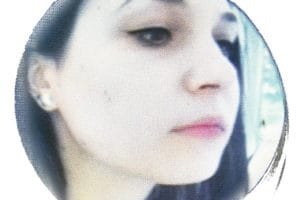 Marina Oprea (b.1989) lives and works in Bucharest and is the current editor of the online edition of Revista ARTA. She graduated The National University of Fine Arts in Bucharest, with a background i...
marinaoprea.com