Experimental music is an elusive beast; tuckered away at the fringes of contemporary music, the avant garde has found solace seeping through the cracks of the establishment, in places such as warehouses, garages, seedy basements and alternative art spaces. Recently, with the attention garnered by artists such as Janet Cardiff or Jordan Wolfson, the art world has slowly started accepting sound as an art form and reluctantly integrating sound and music based events into their program.
Prague has always had quite the buoyant experimental scene, with several people running DIY shows and even a gallery dedicated to sound-based media.
One of the main players in the experimental music and sound art game in Prague is Michal Kindernay, a musician and video artist, currently teaching at the Moving Image Department at the Film and TV School of the Academy of Performing Arts in Prague, also known as FAMU.
Michal was involved in running the space known as školská 28, a small contemporary art gallery focusing mainly on sound art, field recordings and intermedia work, while also organizing concerts, listening sessions and workshops.
Unfortunately the gallery has lost their space last year, but still runs a residency program for musicians and sound artists.
Over the years, the space has hosted reputed names in the free improv and experimental world such as Z'EV, Phil Niblock, John Hudak, Angelica Castello or Will Guthrie.
This summer, Michal has also started an interdisciplinary improvisation series with students at FAMU, seeking to combine the efforts of people from departments such as choreography, video and sound. The structure of the session is indebted to the jazz tradition, the concept being of artists meeting on stage for the first time.
However, while having the support of established institutions for such peripheral projects is a rare privilege, there is also an entire alternative universe of sound-related events functioning in completely DIY fashion and whose existence is almost fully ignored by the art world, in the type of schizophrenic logic usually associated with this art form.
I know, I tend to make it sound as if the experimental music and sound art world was a Eyes Wide Shut-style weird ass illuminate type of club, but the truth is that there is an informal network of promoters and spaces that exist on a global level, making things happen. Every musician or sound artist I know who was ever on tour in Europe has somehow encountered the same amorphous group.
Of course, there are the few established venues for this type of sound, such as the Instans Chavires in Paris, Cave 12 in Geneva or Cafe Oto in London, spaces that have been around for over 20 years and are partially receiving funding from the local council. These have a cult status and getting a gig or a show there (Instants Chavires also has a gallery space,unlike Oto) can be a career maker.
Unfortunately, spaces like these are the exception, not the rule and even in the cities that they exist it is almost impossible for them to accommodate all the touring musicians.
That's why DIY series such as Le Non Jazz or Computer Mathematics started in Paris, or the Experimontag at Madame Claude in Berlin.
The logic behind these series is occupying spaces temporarily, in a nomadic manner, while keeping the core formula of touring artist+local support on a free donation or modic cover basis. People running such series are normally looking for spaces they can use free of charge, preferably spaces where they don't need to bring a soundsystem or renting out speakers from fellow musicians at a reduced rate.
The entire logic is to create self-sustainable events where the artists can be paid with the door money. These events are non-profit, the revenue from the door or selling drinks going back to the artists and the space, more often than not organizers being forced to supplement the fees out of their own pockets.
At the core of the Prague DIY scene is Jan Klamm, co-founder of the leftist politics and philosophy journal A2. His does events under the series name A2+.
During my stay in Prague, I was lucky enough to catch The Prague Headphone Festival, an event modelled after the infamous Parisian series Le placard by cult noise rockers Sister Iodine's Erik Minkinnen. The concept is quite striaghforth – while living in Paris, Minkinnen used to live in the typical 12m2 chambre de bonne. In order to do events there, he invited musicians to play only, instead of running them through a sound system, the music was broadcasted to the audience solely on headphones. The initial concept offered a free for all sign up sheet and a 24h duration. Also running the pirate online and FM radio platform pi-node, the concerts where also made available for home listening. Le placard became so popular that it reached almost verb status, doing a placard becoming part of the experimental music vocabulary.
Jann and his partner Romano Krzych have done Prague placards in the past, but decided to appropriate the concept rather than continue to work under the placard flagship. The Headphone Festival remains true to the placard core principles such as the headphone listening and free sign up pre-event, only the concerts were not broadcast on pi-node and the event only ran for 12 hours.
Occupying the newly opened space called Punctum, located in the artsy area where the commercial art galleries abound, the festival was a low-key affair, with series regulars and fellow musicians attending, giving off a very intimate, family vibe. On a warm June afternoon, it was extremely enjoyable to lay down on the red puzzle-shaped mat and listen to projects ranging from beautifully made electro acoustic improvisation, visceral noise or a clueless twenty-something who just discovered Fruity Loops and started making techno. Despite the "open-mic" policy, the music was mostly good, also because the majority of projects showcased were local or touring musicians.
Punctum is the perfect example of the resilient nature of the experimental music scene – opened a year ago a space for dance music radio broadcasts and alternative yoga, the space was quickly co-opted by promoters hungry for a venue after the closing of skolska. Just that same week they've had Japanese legends Acid Mothers Temple and a South American duo play, the latter as part of the series Alternativa, coordinated by Pavel Straha.
The venue also serves home made vegan food that's both cheap and yummy, nice local drinks and has a sweet ass terrace with a very flower power vibe.
There are several independent promoters activating in Prague at the moment; when I asked Michal about the loss of skolska, he actually told me that the gap left by this lead to a surge in people starting to find alternative spaces and start their own series.
Perhaps the weirdest event I attended was at the Skautsky Institut, which, you guessed, was the headquarters of the bloody boy scouts! When I saw the event online I was quite taken aback by all the conservative and right wing propaganda, thinking the address I've been given was an error. Not to mention having to locate a building situated in the central hellhole of Asian tour groups herded by umbrella-flagging guides, aggressive waiters and sprawling terraces filled with loud American tourists blasting Despacito.
The sign-free building had a familiar vibe, looking very similar to the old buildings from Cluj that used to host my favorite bars back in high school.
Passing through a labyrinth of doors and terraces, I finally reached a space no larger than my living room, where a small stage was improvised.
Some fiftteen people were patiently watching while a girl was smashing an egg on a tambourine and a hippie-looking guy in a Hawaiian shirt was playing an array of bells and oversized Thai music frogs.
I was home.
Andra's residency in Prague was made possible with the support of AFCN.
POSTED BY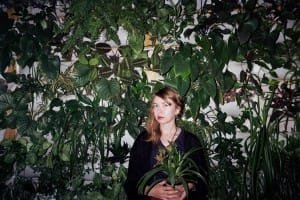 Andra Chitimus is a Romanian sound artist and researcher. She earned a Masters in art history at Paris 8 with Roberto Barbanti, focusing on sound art, followed by a DNASAP/MFA, working with installat...
acwrites.tumblr.com