Ion Dumitrescu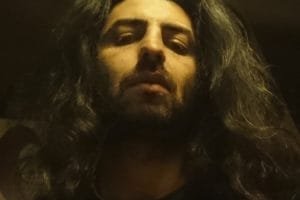 Ion Dumitrescu started with classical ballet, then he went abruptly into contemporary dance arriving to the postspectacle practice in 2008. A practice and a set of performance strategies that he co-initiated with Florin Flueraș. Postspectacle practice proposed different methods of art interventions, media hacking (OTV action), while also engaging in dark pseudo-political campaigns and multiverse speculations.
He co-founded and contributes to Bezna publication and Hyper Black-Box (a speculative toolbox designed by Alina Popa and Florin Flueraș). Among the ramifications of the postspectacle practice he developed The Romanian Presidential Candidacy, helping contriving a set of para-electoral events between 2010 and 2014 that were held both in Romania and on international turf. He assambled contexts and made performances that attempt to destabilize and shuffle artistic identity, collapse time duration, to drastically investigate the structure of the spectacle inside and outside the black-box - white cube conspiracy.
He is also developing through writing various conceptual instruments, tools for transgression and navigation.
Ion Dumitrescu is also concerned with music; he is the co-initiator of the Bucharest label Future Nuggets and its sub-label P-Balans.
He appears under multiple cameos as a producer (Ion din Dorobanți, Australopitecus Oltensis, Utopus). Among the releases he produced: Steaua de Mare debut LP, the first LP of the legendary band Rodion G.A together with Strut Records (London), Raze de Soare EP and both volumes of "Sounds of the Unheard from Romania". Future Nuggets release its albums through Juno Distribution (London).
postspectacle.blogspot.ro