February 8, 2018
Fuck off Transmediale (provisional title)
This was the first edition of Transmediale I attended, high hopes and all. However, it feels as if I could copy-paste the reviews I wrote for recent big budget events in Europe and no one would notice. If you were to play events such as the Venice Biennial, Wiener Festwochen, even Art Basel, as soundtracks, you could hear, just as in the case of Transmediale: capitalism capitalism capitalism Donna Haraway Silvia Federici capitalism capitalism capitalism Donna Haraway… This was my friends' favourite joke during the 5 days we spent at HKW. Nothing else was funny.
Historically, Transmediale would deal with the artistic, social, political implications of technology. Something really wrong must have happened that hundreds of cool kids staring at their smartphone screen would come together to cheer at technophobic lectures in which Google was the sole equivalent of technology. I'm no expert in media culture, but something tells me that if the organizers had invited a bunch of Chinese hackers instead of, say, the ridiculous lot of masked hipsters telling Google to fuck off their beloved gentrified Kreuzberg, we would have had a much better idea of what technology can do for people, subversively or not. In fact, Transmediale succeeded in making the digital turn seem like the least radical event in history; it became an excuse for scared Europeans to mourn their loss of privilege and mimic an engagement with social issues all over the globe, specifically the migration disaster. Between these two poles – technology and society – the only connection I could pick up was, you guessed it, capitalism. Except that you would want more than book cover quotes to discuss the issue.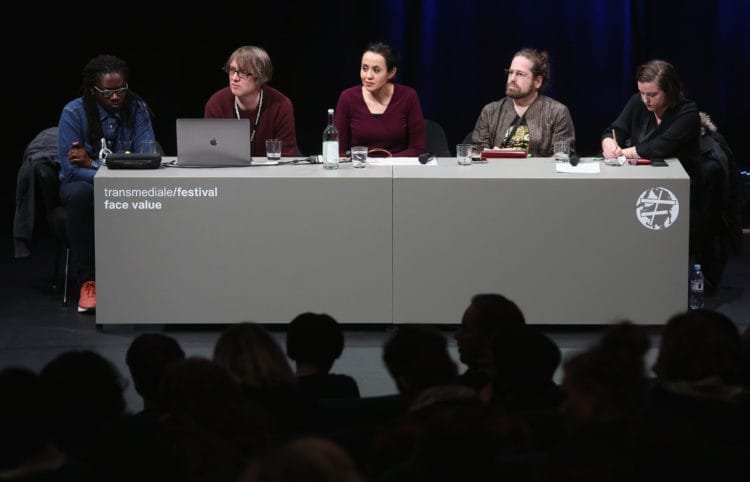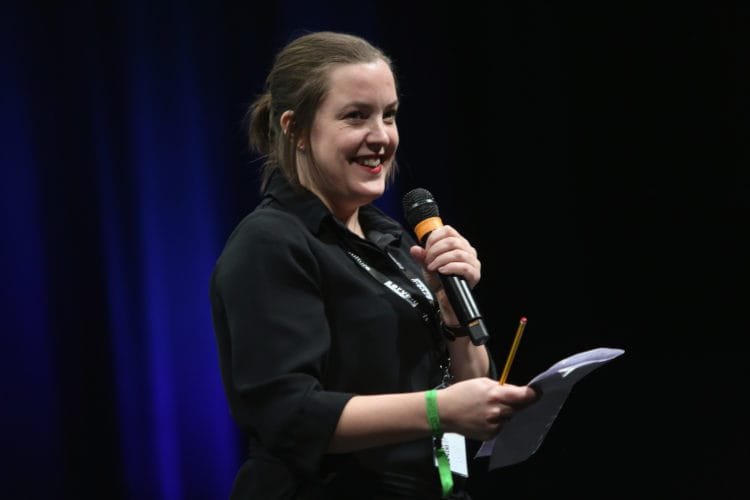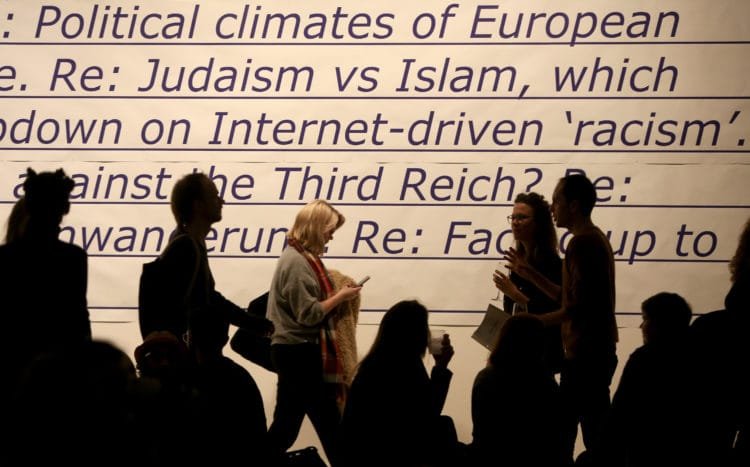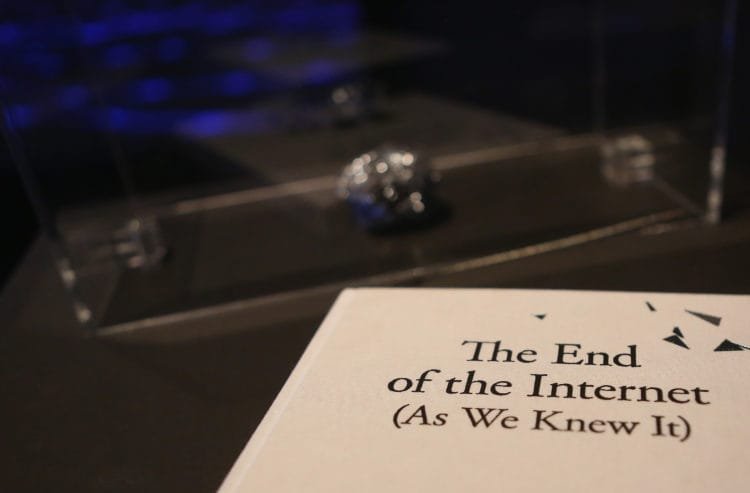 There is an inadvertent metaphor to the Transmediale position in the work of Eric Baudelaire. I attended the screening of Also Known As Jihadi, a film dealing with the radicalization of a 2nd (or 3rd) generation French Algerian. In it, Baudelaire hides everything from us (from the film): why he made the film; why he chose this subject (the film seems to say: this topic just had to be dealt with, it is not my choice, the subject imposed itself to me as a French citizen); what he feels about the subject; what position he speaks from. He refuses all empathy to the film (as a European, he 'could' be accused of pity); he thus has to leave out narrativity (empathy comes with a story); he choses the most banal (excessively banal) images, lacking any personal dimension; he refuses to take any stance (as a European, he 'could' be accused of speaking from a hegemonic position). So how can a Western European make documentary film? He must strip down his discourse of anything that would amount to having a voiced opinion. He must act as a medium through which discourse (information, statement of situations) must pass, because he still has that privileged position from which he can make himself heard. He cannot take sides, he cannot feel. He has become a tool, producing objects that are very difficult to hold, to digest. Is this respectful or elitist? Probably both.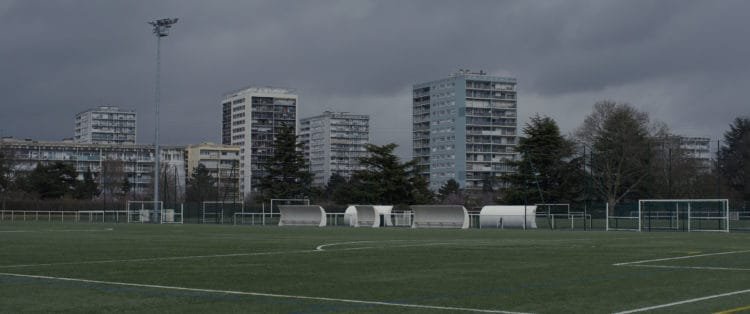 Baudelaire's retreat is however more sophisticated than what I got from Transmediale. The latter still voiced indecent rallying cries to resistance, spoke of a 'we' that was utterly unconvincing, and overall flashed a Marxist discourse that even as early as the mid 20th century would have sounded embarrassing. Of course, people like Florian Cramer injected some doubt into the inherent transgressiveness of subcultures, but no one else even questioned what their presence at the festival implied, who they were speaking for and why they would be the ones to speak. Everyone was deadpan serious, self-absorbed, and in on this great flaw that is capitalism, mistaking criticism for rants, and assuming, of course, that they were the good people of the world.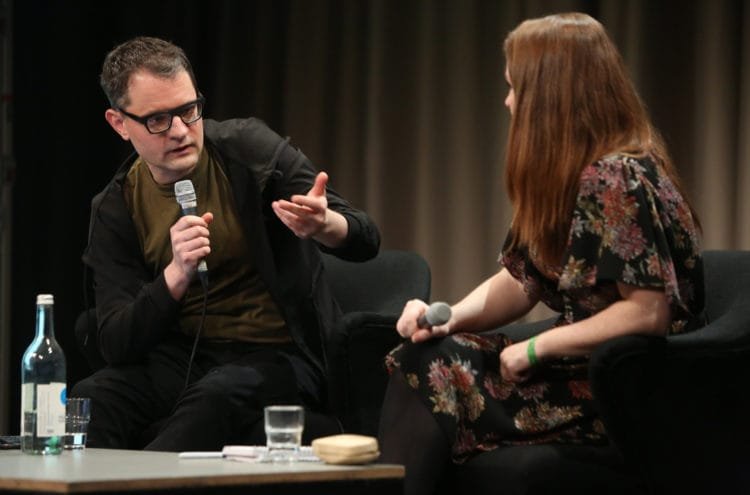 This I know will strike the speakers and most of the attendees at Transmediale as naïve. After all, no one was interested in content, nothing that was said was new or even sensible. What were they there for? Networking I suppose, ticking some boxes, allowing themselves to be seen, moving around in a familiar space, testing that they are still comfortable (accepted) in this space, endlessly replicating the artworld with their every move. Not the white cube artworld, of course, but its watered-down version encapsulating cultural theorists, media professors, academics of all backgrounds, artists & activists, writers and commentators. Audience members nodding their head in acceptance every time they'd hear "de-capitalize", "precariat" and other such tags of internal power and coherence, accompanied by a giggle I couldn't quite get accustomed to. Hypocrisy is really a slender word; I don't even know that that's an insult in the artworld.
Am I writing this to complain? That indeed would be a naivety. It's difficult to talk about poems in these circumstances. London is a razor, an inflamed calm has settled, we're trapped outside on its rim. I've been working on an essay about Amiri Baraka, trying to explain the idea that if you turn the surrealist image – defined by Aimé Césaire as a 'means of reaching the infinite' – if you turn that inside out what you will find is that phrase from Baraka: 'the magic words are up against the wall motherfucker'. (Sean Bonney, Letter on Silence)
I am writing to de-solidarize from this artworld, to denounce it as a self-absorbed and distructive, even though predictable, development in the Western body, one that is aggressive enough to spread into Western-oriented bodies such as all of us in the East and South. It's not that people are dumb enough to still look at the West and want to be them, it's also that such a deceitful artworld can quickly co-opt outsider initiatives and re-write them in this code of hypocrisy, making their initial freshness seem naïve, provincial and unmarketable (although this is precisely what they are, marketable). The artworld is a microcosm where economic and social trends are put into more clear forms that can be observed, manipulated, subverted, sometimes in a voodoo-like manner. It may not be the button that turns on/off the system, but it surely has a function of reconfiguring signs, which either are or can be confused with things and operations. Therefore a farce such as Transmediale is both a mirror and a trigger for phenomena in the world outside it, setting patterns, hierarchies and codes by which those whom it represents inflict their power onto those it is able to lure into believing they are some sort of other.
The typical hegemonic gesture, easy to grasp at Transmediale as well, is to blur the us-them positions by including exponents of the others into the discourse, cherry picking them so that they either colour the discourse in a gratifying manner, or they stand for inclusion on both sides. What usually happens is that the chosen ones are already economically privileged, coming from positions of power in their own ecosystem. There are no outsiders in the artworld – I speak of cross-desire, of avoiding the center altogether, that radical in-crowd of the privileged.
I remember attending the ParaSite conference in Hong Kong late 2017: the day the Europeans spoke, everyone was bored and felt doomed. As soon as the Asians, Australians, East Europeans and natives took the floor, we all wanted to get off our chairs and do things. Some of the speakers made a point of uttering the words: Europe is dead, we know it. The way I see it, I couldn't care less that it is. It's just taking an awful long time to get rid of the body.
transmediale/festival face value was at Haus der Kulturen der Welt in Berlin between 31.01 – 04.02. 2018.
I would like to thank all my friends who ping-pong-ed about the issues in the text with me: Florian Cramer, Anca Bucur, Angels Miralda, Ioana Calen, Andra Băltoiu and V. Leac.
All photos: Adam Berry, transmediale, CC BY-SA 4.0. Some rights reserved. Except Also Known As Jihadi by Eric Baudelaire. Courtesy of Eric Baudelaire and LUX, London.
POSTED BY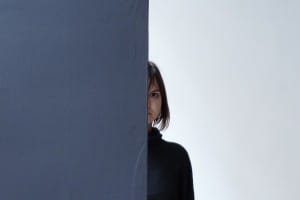 Born and bred in Bucharest, educated in Paris, hardened in London. Founder and editor of the online edition of Revista ARTA. Runs ODD, a curatorial and educational platform in Bucharest....
www.oddweb.org